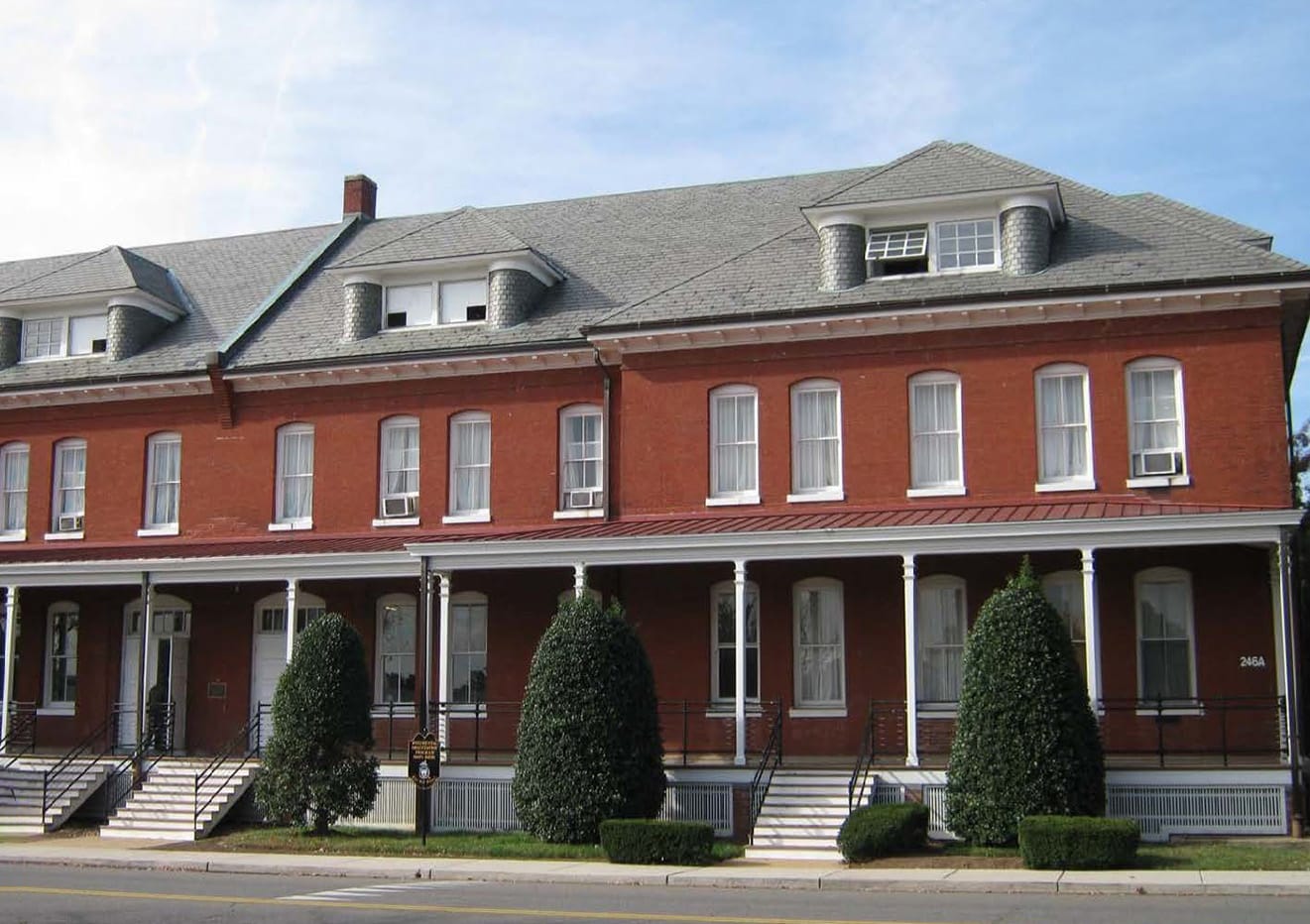 Owner: Department of Defense
GC: Grunley Construction
Architect: EYP
Engineer: EYP
PerLectric performed a complete interior renovation of three above-grade floors and a basement to improve living conditions while meeting current safety, security and energy efficient standards. Only minor lighting and cosmetic upgrades were made to the exterior of the building in an effort to maintain the historical value of a building originally constructed in 1896.

The main electrical room was relocated and enlarged to accommodate the larger
Dominion Service to the 2000A GFCI-protected switchboard with multiple distribution sections. Eighteen 120/208V 3Phase panels with arc flash and surge protection were
required for the project.

Over 1,200 LED 0-10V dimming light fixtures were used to increase overall building efficiency. General lighting in daylighted areas are controlled by photo cell to adjust fixture output based on the amount of daylight. All egress lighting in stairwells was provided with integral occupancy sensors to dim fixture output down to 50% when vacancy is sensed and return to 100% when occupied to further increase efficiency.

A modern, intelligent, network-capable combination fire detection/mass notification
system was installed to interface with the base-wide fire reporting and mass notification system. There were 10+ electricians involved with the project to meet required milestones and complete the project on time successfully.
additional project experience